Meet the ABSG team!
We have some of the most talented people in the field.
We are pleased to introduce them to you.
SCOTT

SCOTT

[AT]

ABSG

[DOT]

CO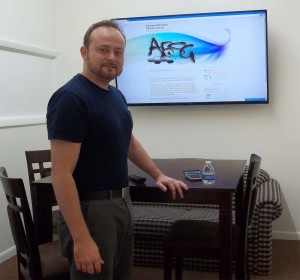 A founder of ABSG, Scott began working with computers when he was only 6 years old starting on a commodore 64.  Bored with the same old games on the commodore; Scott taught himself the BASIC programming language and began writing his own games for his amusement at the age of 7.  Throughout his youth he was always the go-to-guy that his teachers would pull out of class for help with their computer issues.  So naturally Scott wrote and designed the first website for Clio High School as a freshman in 1998 for a big-time compensation of an extra curricular credit.
In his junior year he began working for a local computer consulting company on a co-op position.  After graduation in 2001 Scott continued working for the consulting firm where he overseen many large clients such as police departments, municipalities, large law firms, hospitals, health facilities, and other small to medium sized businesses.   During this time Scott was often responsible for not only initial consultation but also purchasing, application & database design and programming, installation, and overall implementation of new technologies.
More recently Scott enjoys being in business for himself and he has worked on developing custom software for the real estate industry that specializes in client organization and record keeping, as well as systems that help generate leads for real estate agents.
Scott is experienced in networking, Voice & Video over IP (VoIP) telephone communications including video conferencing solutions, website design, PHP, SQL, Search Engine Optimization (SEO) and is not afraid of a challenge.  Computer's and technology have been a passion for Scott since his childhood, he truly loves his job, and you can always see it in his work.
---
Other Staff
Joseph